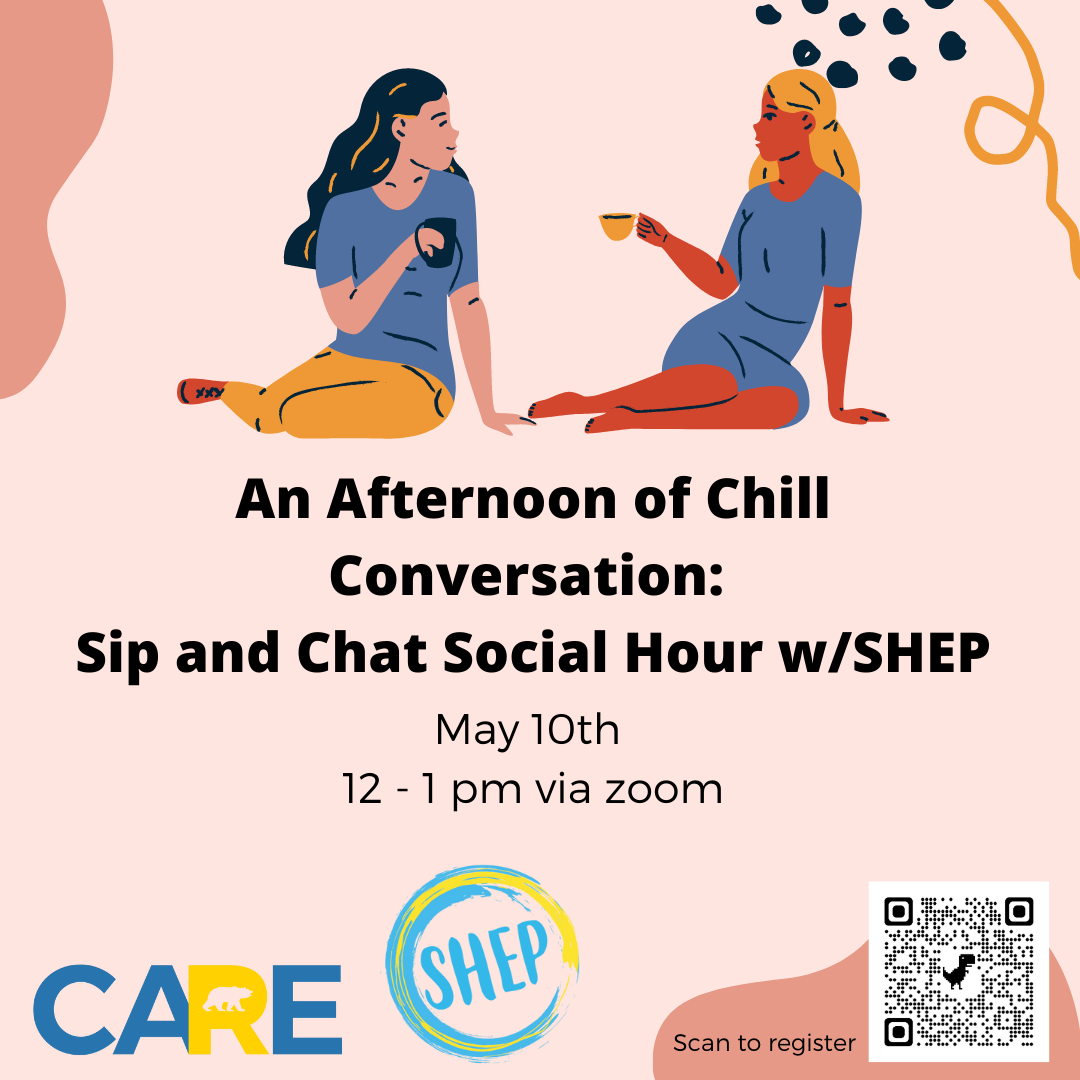 An Afternoon of Chill Conversation: Sip and Chat Social hour with SHEP
Location: Zoom
Date: May 10th, 2022
Time: 12 am - 1 pm
​​​​​Click Here to Register
Informal drop-in hour with Student Health and Promotion to "spill your tea" on life as a current UCLA undergraduate/graduate/professional school student in 2022, to celebrate your successes, name your challenges (e.g., isolation, imposter syndrome, remote learning), learn about SHEP, or simply gain insights on a career in public health so you can finally have a comeback for that common question that so many who are about to graduate face around this time of the year, "So what are you planning to do next"?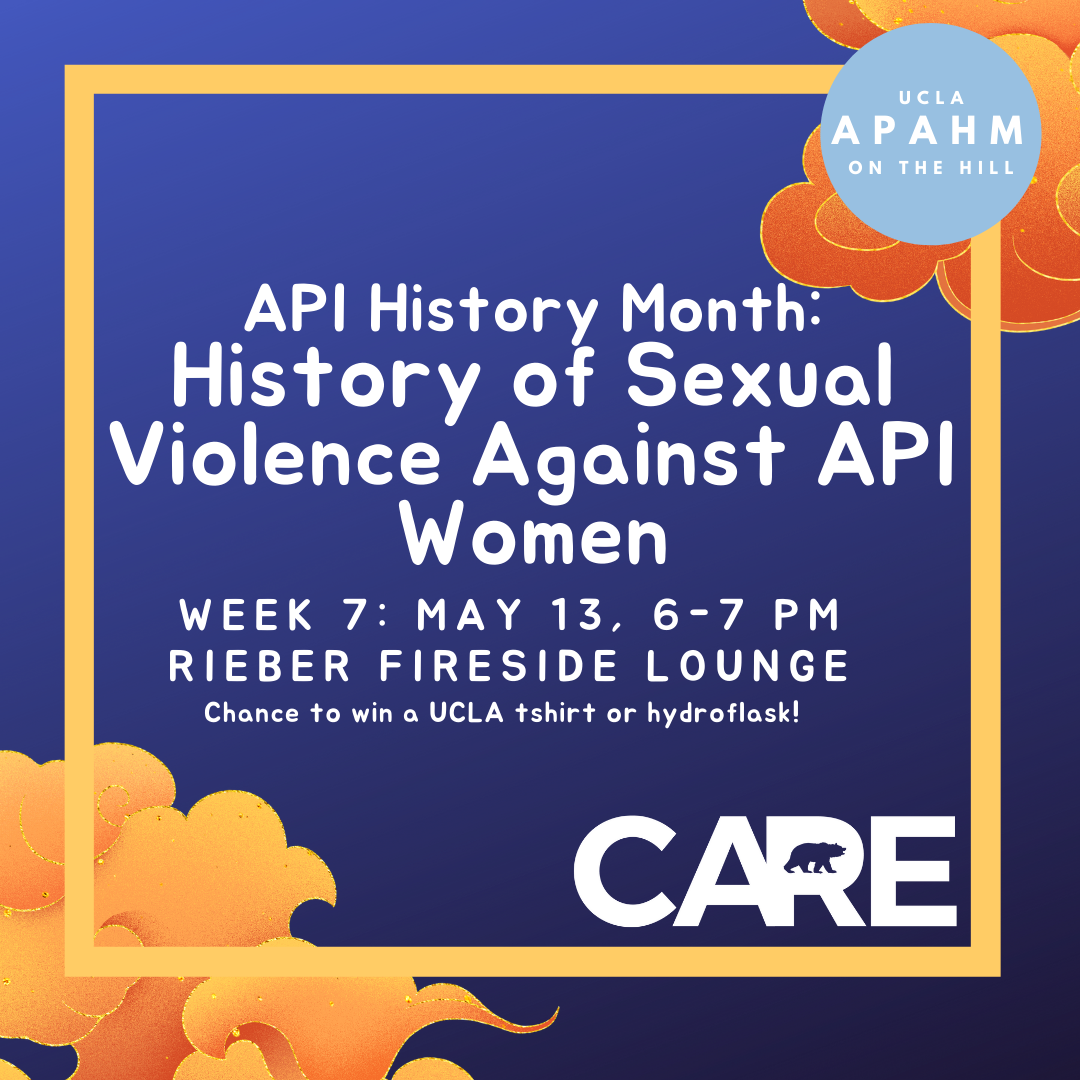 API History Month: History of Sexual Violence Against API Women
Location: Rieber Fireside Lounge
Date: May 13th, 2022
Time: 6:00pm - 7:00pm
As we celebrate API history month, let us also remember the experiences and resilience of API women. In collaboration with UCLA Campus Assault Resources & Education, This workshop will focus on the historical experiences of API women as it relates to sexual violence, colonization, and resilience.