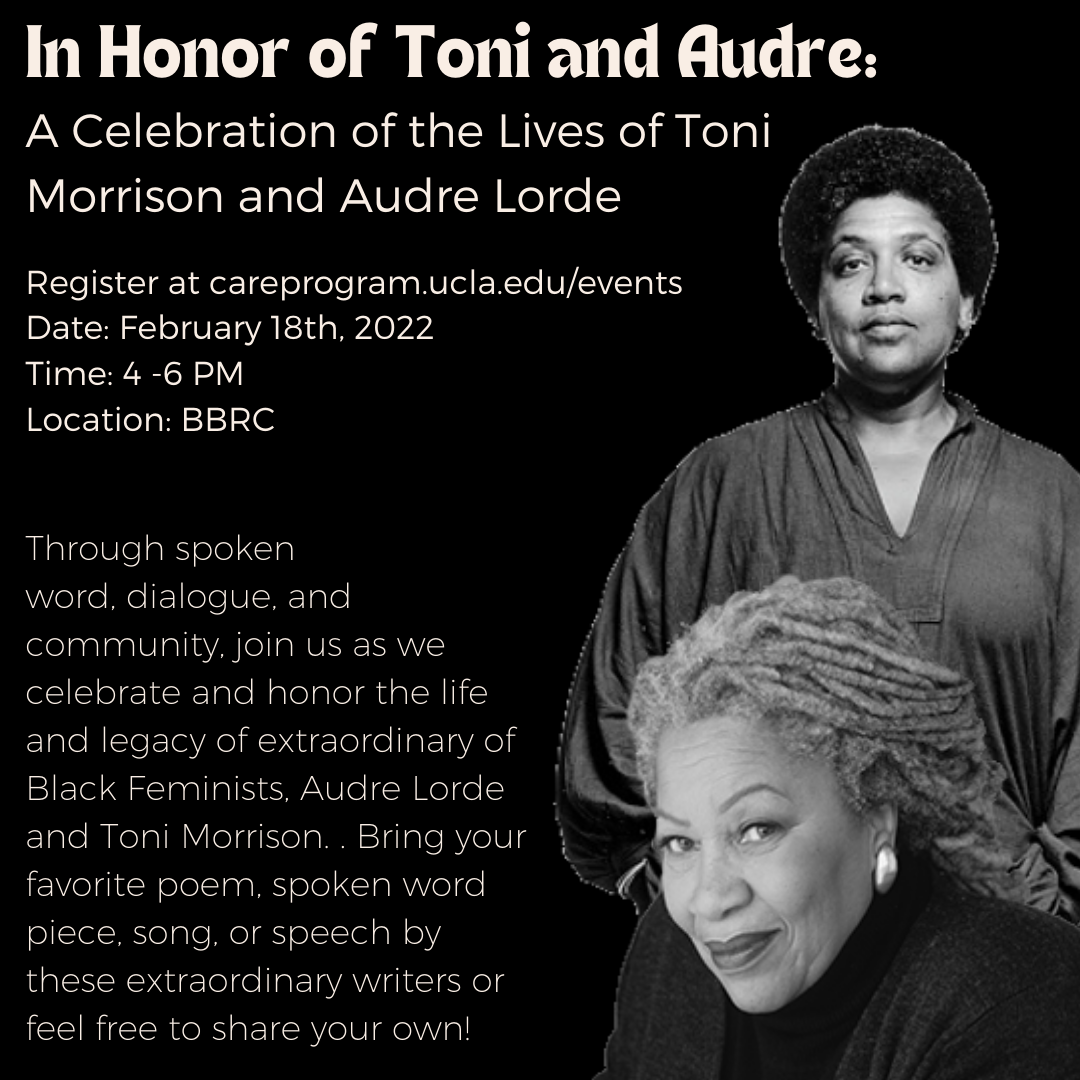 In Honor of Toni and Audre: A Celebration of the Lives of Toni Morrison and Audre Lorde
Location: BBRC
Date: February 18th, 2022
Time: 4 - 6PM
​​​​​Click Here to Register
Through spoken word, dialogue, and community, join us as we celebrate and honor the life and legacy of extraordinary of Black Feminists, Audre Lorde and Toni Morrison. . Bring your favorite poem, spoken word piece, song, or speech by these extraordinary writers or feel free to share your own!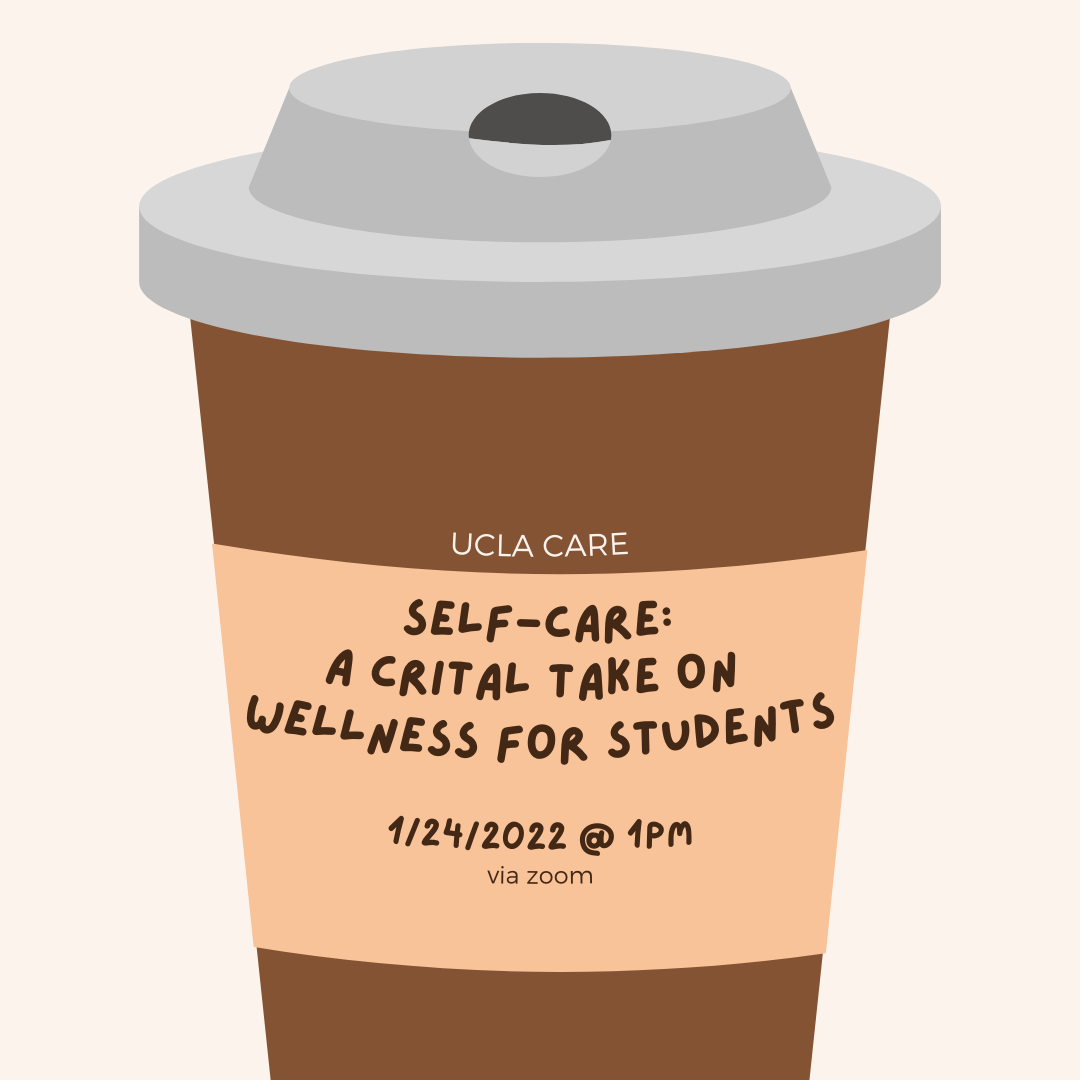 Winter CARE Cafe #1
Self-CARE: A Critical Take on Wellness for Students
January 24th 1pm - 2pm via Zoom
Click here to register
Self-care is a topic that everyone talks about now, but what does it really mean to take care of yourself as a student at UCLA? Oftentimes self-care can feel like just as much work as studying for an exam, and cause even more stress. This CARE Cafe is meant to bring a critical lens to self-care that calls into question which practices can be nourishing, rejuvenating, and activating.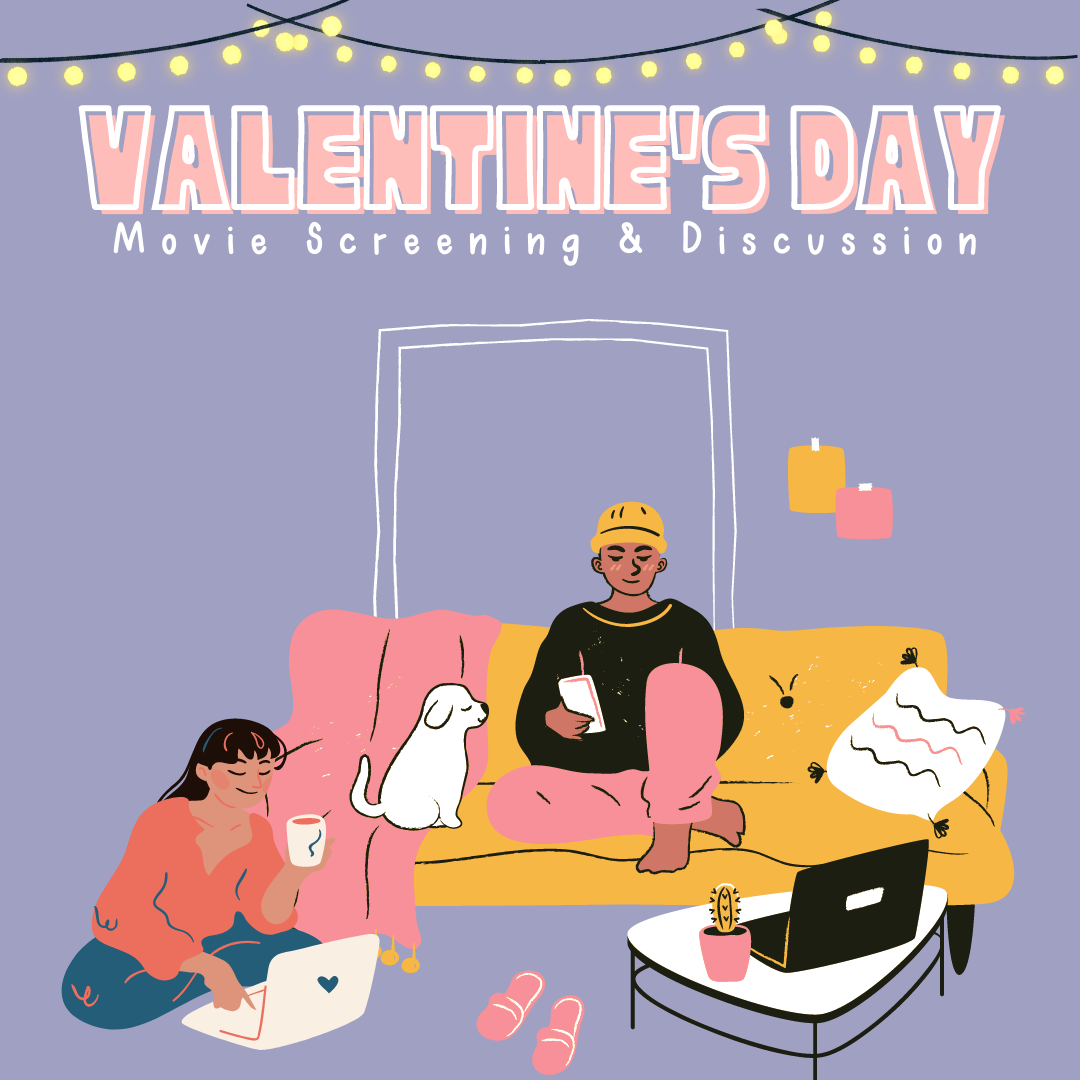 Valentine's Day Movie Screening & Discussion:
February 10th, 5pm ​​​​​- Location TBA
With Valentine's Day right around the corner come join CARE as we watch The Notebook and breakdown different relationship dynamics and boundary setting!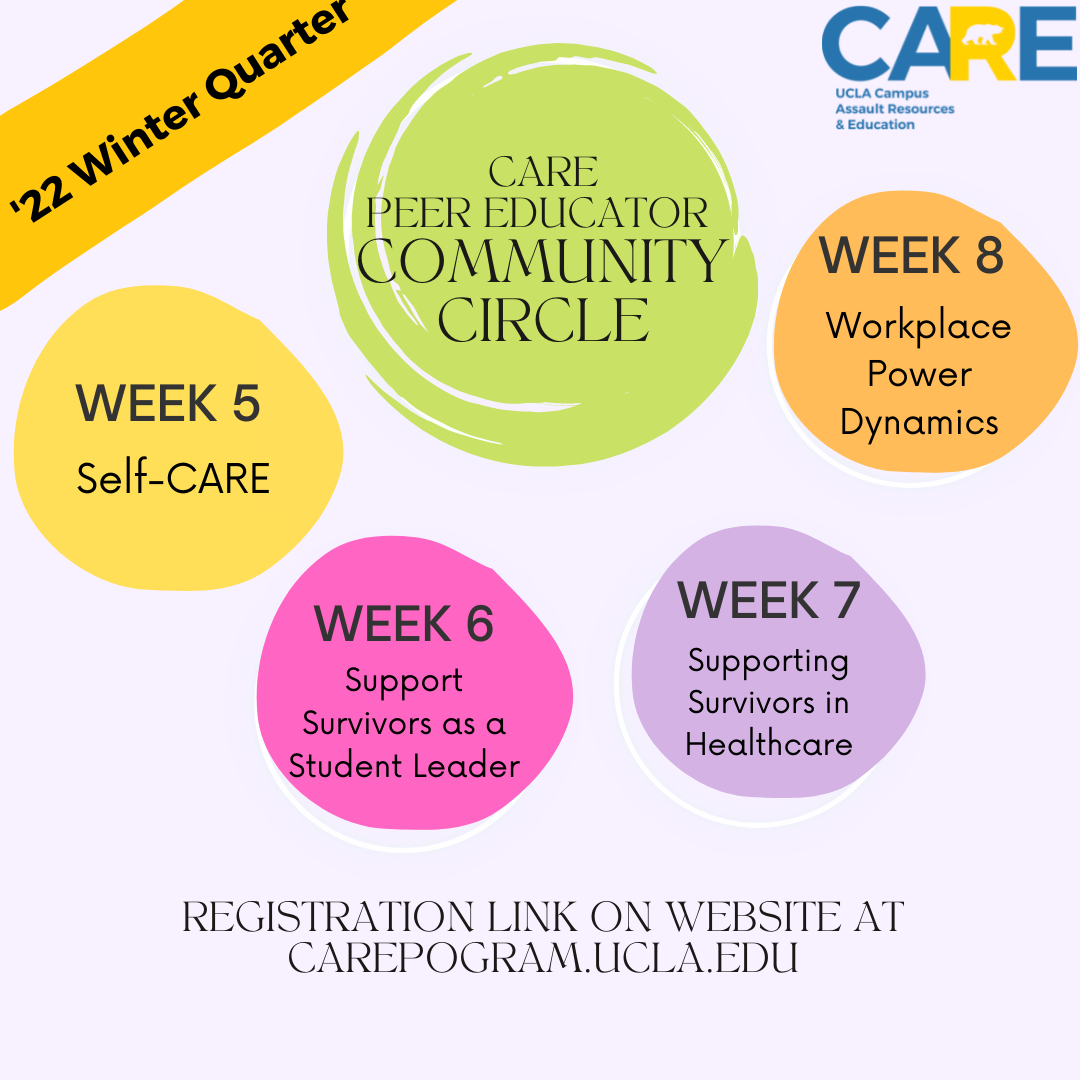 CARE Peer Educator Community Circles
Join us for our community circles hosted by our peer educators. Each week will be a discussion focused on different topics.
Week 5 - Self-CARE
Week 6 - Suppot Survivors as a Student Leader
Week 7 - Supporting Survivors in Healthcare
Week 8 - Workplace Power Dynamics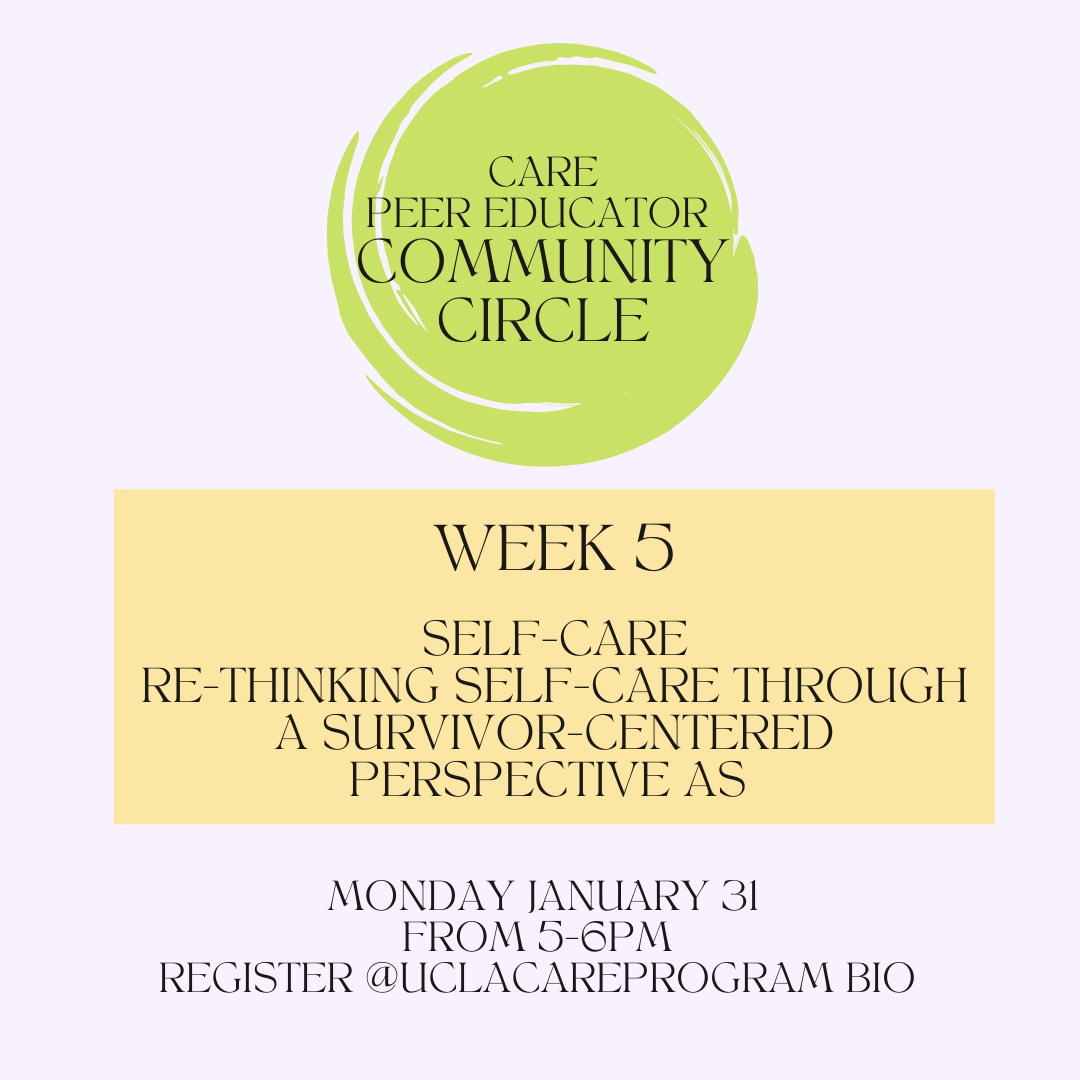 CARE Peer Educator Community Circle
Week 5 - Self-CARE
Monday, January 31st 5-6PM
Click Here to Register
Join the CARE Peer Educators in a discussion around self-care and re-thinking self-care thorough a survivor-centered perspective