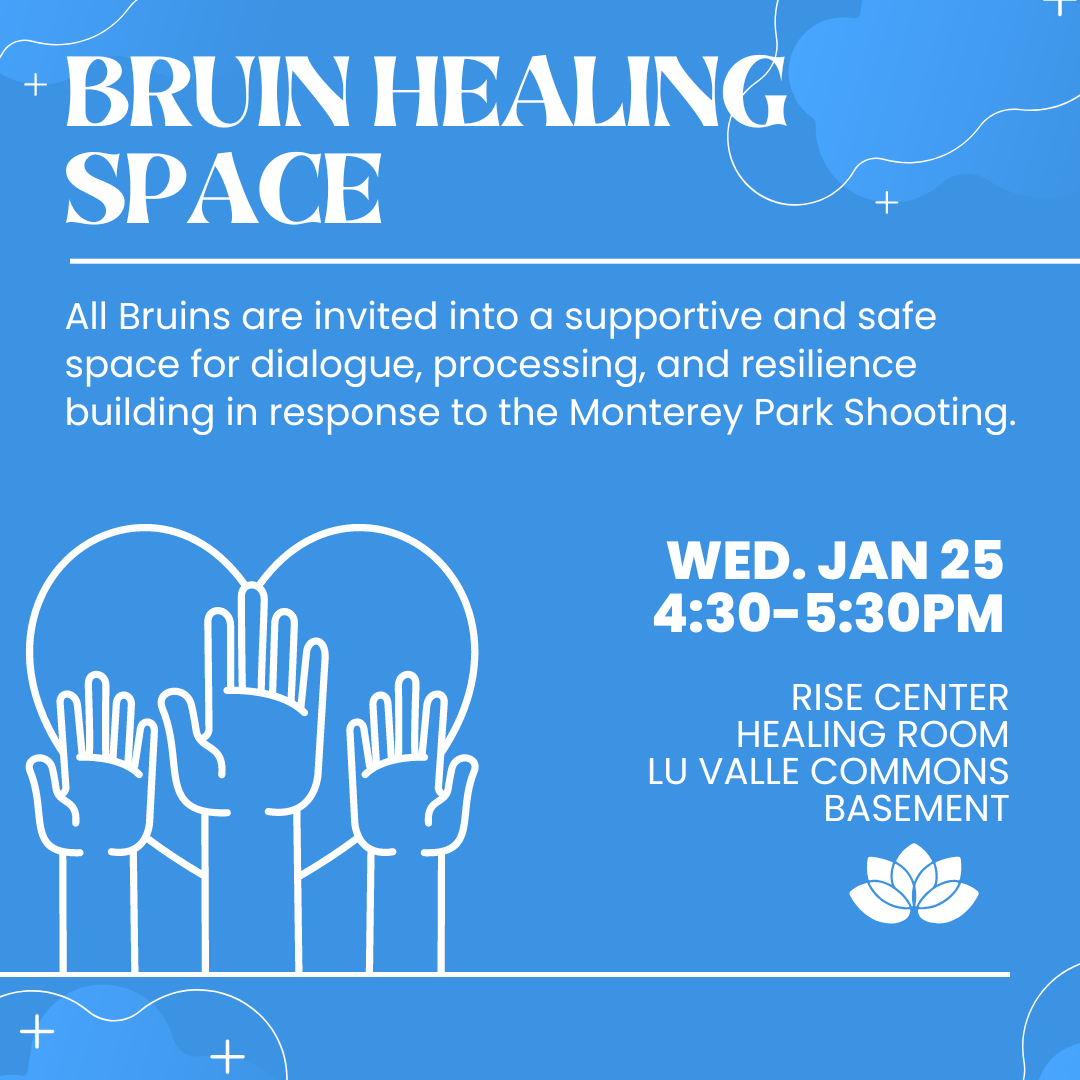 Bruin Healing Space with RISE
Location: Rise Center Healing Room, Lu Valle Commons Basement
Date: Jan 25, 2023
Time: 4:30-5:30 PM
​​​​​
All Bruins are invited into a supportive and safe space for dialogue, processing, and resilience building in response to the Monterey Park Shooting.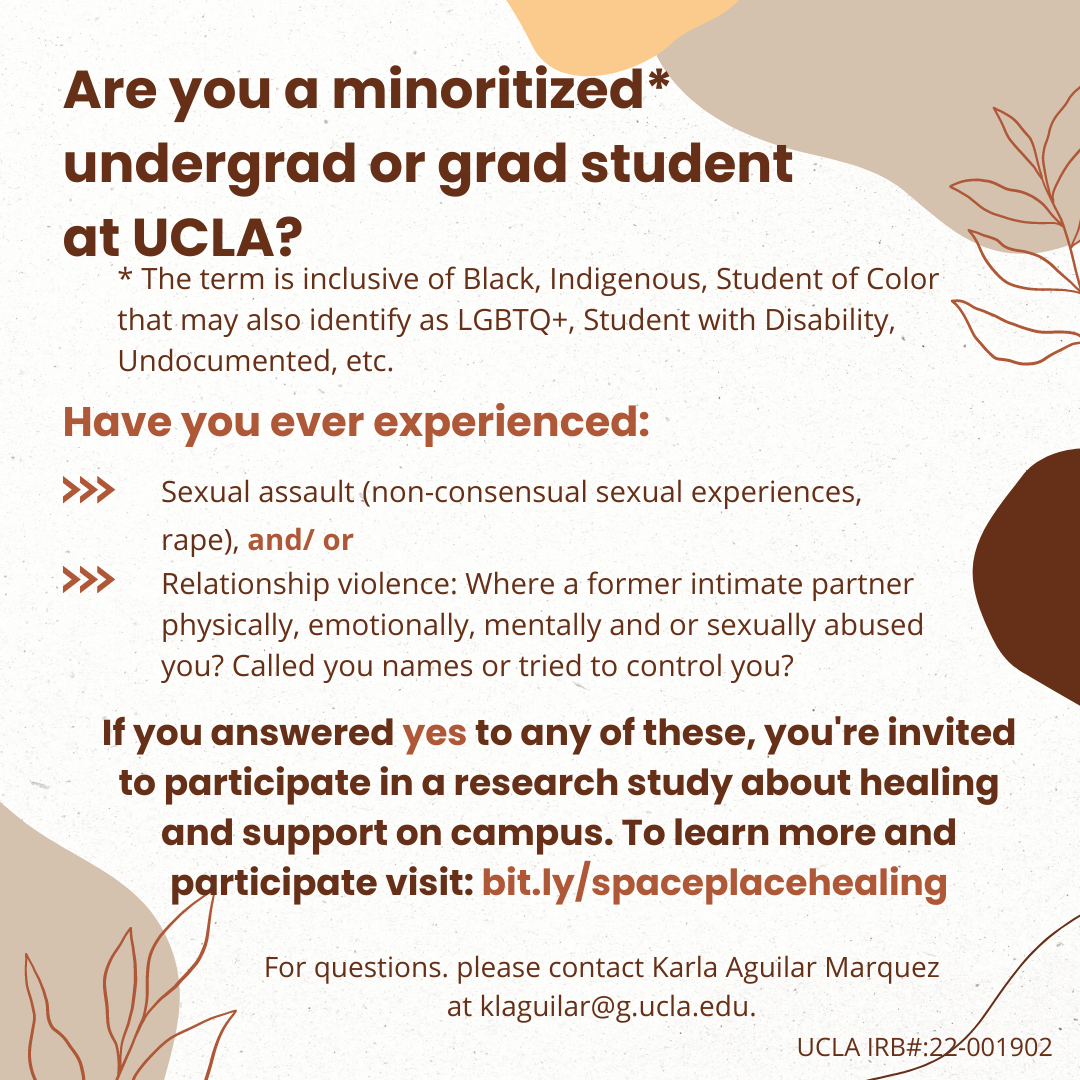 Are you an undergraduate or graduate student at UCLA, identify as a Minoritized student on campus, over the age of 18, and have experienced sexual assault or relationship violence? If so, please consider sharing your story as part of a new research study. To learn more about this research project or to express interest in participating in the study, please visit: bit.ly/spaceplacehealing
If you have any questions, please contact Karla Aguilar Marquez, lead researcher, at klaguilar@g.ucla.edu.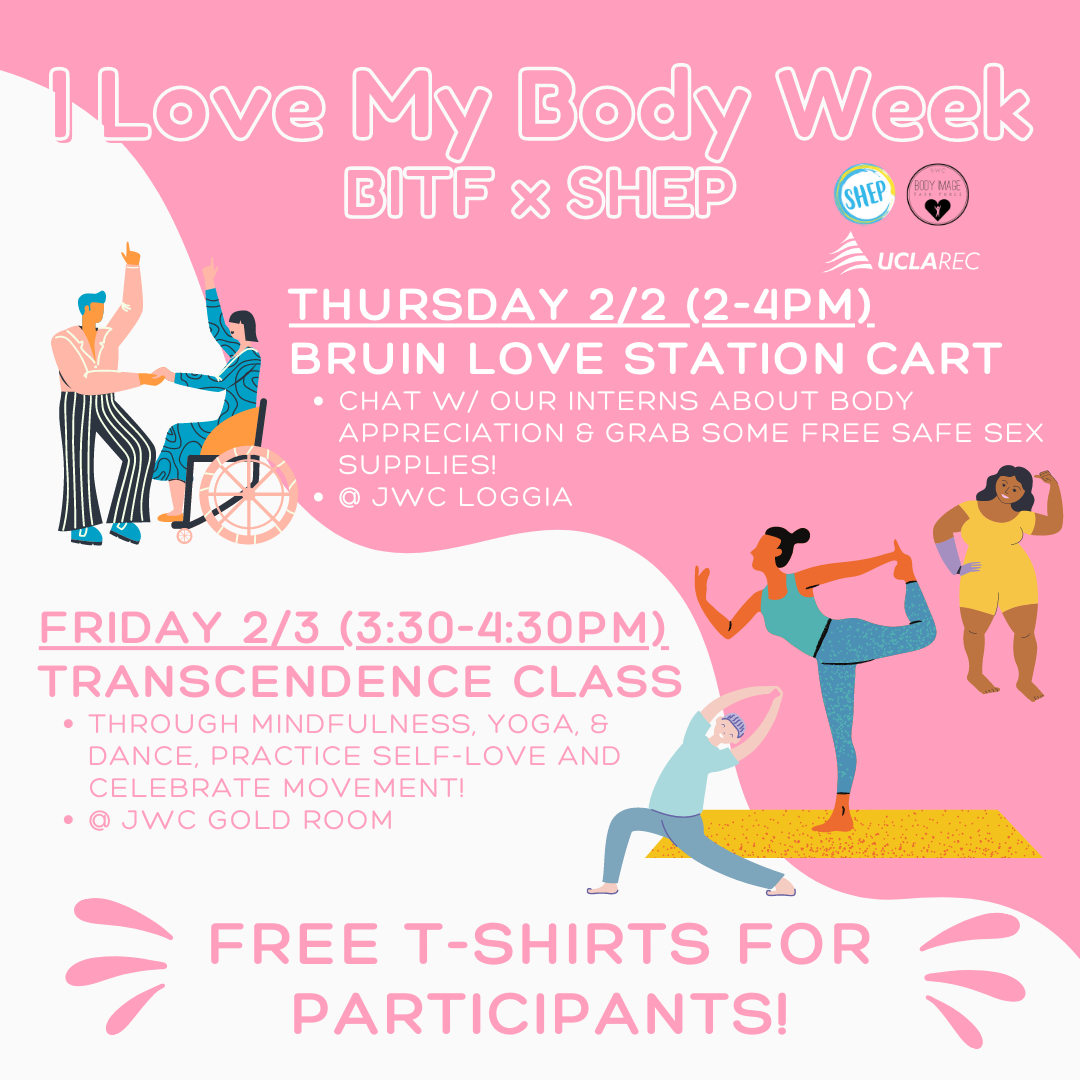 I Love My Body Week - BITF x SHEP
SHEP Winter Events